I like fake news. After all, it's the only way 'Cristiano Ronaldo in Shock Stalybridge Celtic Switch' or 'Kylie Minogue Steps Out With New Lover Richard Greenwood' will ever hit the headlines.
Maybe even, 'Blueclaw's Own Richard Greenwood Named World's Sexiest Man', although I'm still holding out for that one.
However, when it comes to content marketing fake news is bad. Oh, so bad! In a world where Hillary Clinton is running child sex rings and Donald Trump 'touched' RuPaul in the 90s, we're becoming increasingly relied upon to drown that and create news and content that is accurate, informative, and indeed original. At Blueclaw, we relish this.
Over the past six months or so our brilliant Content and PR teams have been labelled "stat monkeys", "boffins" and "data geeks" by the press.
These are all names we love and fully deserve, certainly more than my "Blunty" tag in high school following a rather suspect James Blunt haircut.
But, not unlike James Blunt, we think data is beautiful, and our Wisemen (and women) in the content team work hard to push data driven campaigns through our clients. But how do we do it?
Like a David Beckham Free Kick, We Work The Angles…
First up we figure out the best possible angles for our project and clients. What is our client known for? What are they experts in? And why does the world need to know this news from this client?
We consider the media outlets we'd like to target and what they would be potentially looking for. Piece the two together and gradually, after many bad ideas and even more coffee, the outline of a concept is born.
Pre-outreach can often be key from here. It's all well and good going with your gut but nothing gives confidence more than finding solace in an outlet being behind your idea and in some cases, it blesses us with partnering opportunities.
Remember That December epitomises that. Produced on behalf of Crystal Ski, the piece focussed on white Christmas' and predicted whether parts of the UK would be blessed with snow over the festive period.
Through this we were fortunate to pair with the Met Office, not only enabling us to use their data but also giving us two strong authoritative sources; the Met Office being experts in weather and Crystal Ski, snow.
Like Anthony Joshua, We Find Plenty of Hooks…And They're Knockout!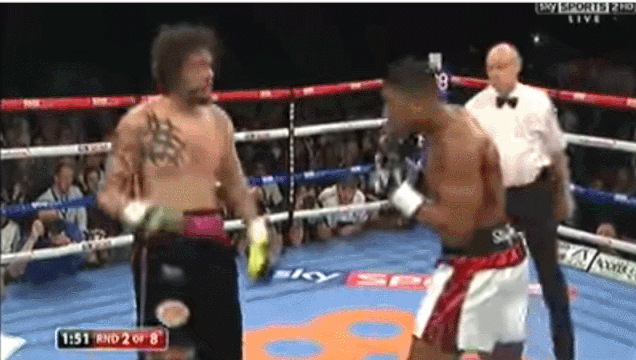 Data research can be a long process if you're doing it accurately and using reliable sources.
Taking some sample research in the early stages allows us to discover multiple hooks and predict trends that the piece will show.
A good content piece won't simply go out with one definitive agenda, one angle. It'll have layers.
The Multicultural Championship was released in the build up to both the European Championship and the EU Referendum and highlighted the diversity of each squad at Euro 2016.
With both events happening at the same time, angles could be drawn from all four corners of the globe with the project effectively being a resource for articles on football, sport, and politics while also being a cool piece for the everyday person to discover.
Data Gives You More Than A Fantasy Headline
The beauty of data is that it isn't fake. Wikipedia wouldn't be banishing us from their pages.
Data is a reliable source and content focussed on it is well researched, authoritative; nothing has hit a headline better since Freddie Starr Ate My Hamster (FAKE!!!).
Using data as the focus for number of our campaigns throughout 2016 has allowed us to develop exactly what journalists want from us.
We've gained links in The Washington Post, The Telegraph, The Mirror, The Sun, nearly every major regional publication and more by offering journalists that which they can't always get themselves; reliable information.
Not only that and a credible hook, but a content piece that they can delve into themselves, and use to format their own arguments for their stories.